Fairground Rides For Hire
Harry Jones Company offers a wide range of games and side shows, from the famous Huck-a-Duck to Shooting Galleries, even old time vintage style activities such as Coconut Shy and Strong-man 'Ring the Bell' challenge. Take a look through our photos to see what catches your eye!
The birth of the rollercoaster made way for all of the exhilarating and scary 'Extreme' rides, we see at theme parks and fairs today. The feeling of being out of control, or the G Force holding you in position can be addictive to adrenalin lovers the world over. If your event is one where you wish to have excitement, thrills and squeals, then these are some of the best rides to fulfil your desires.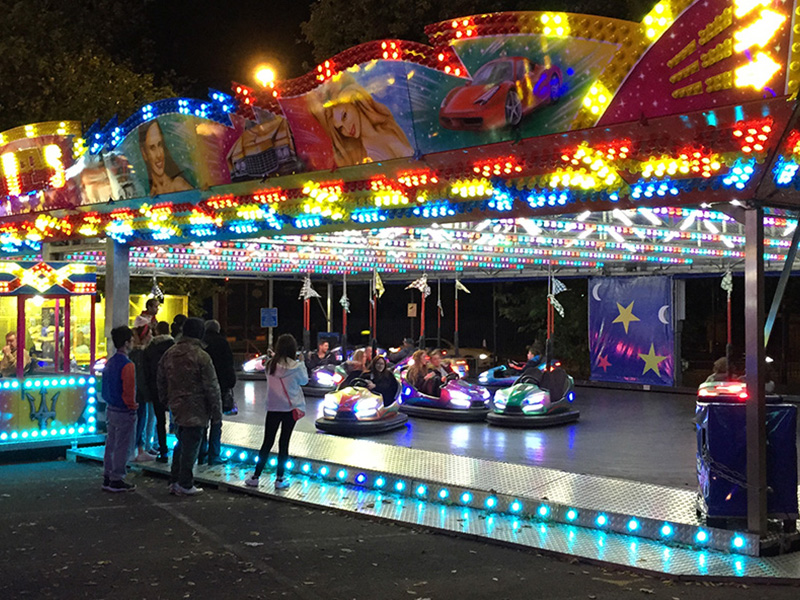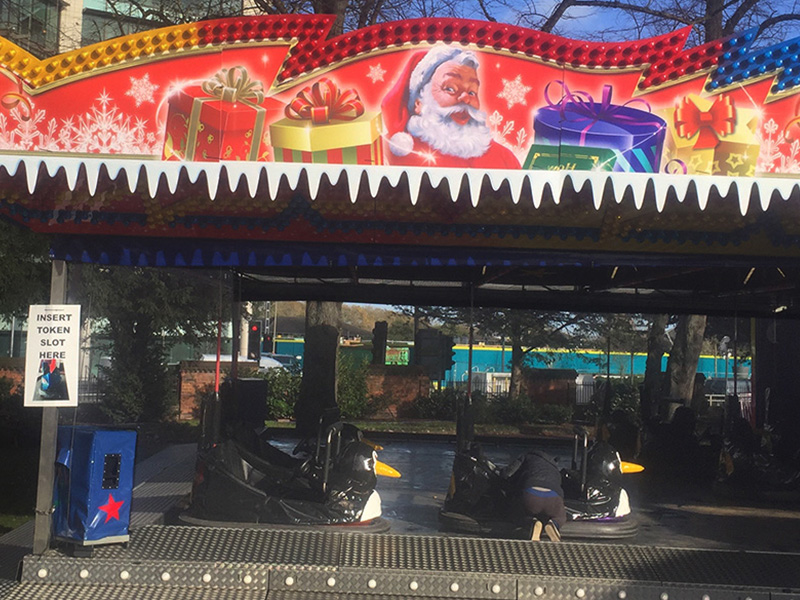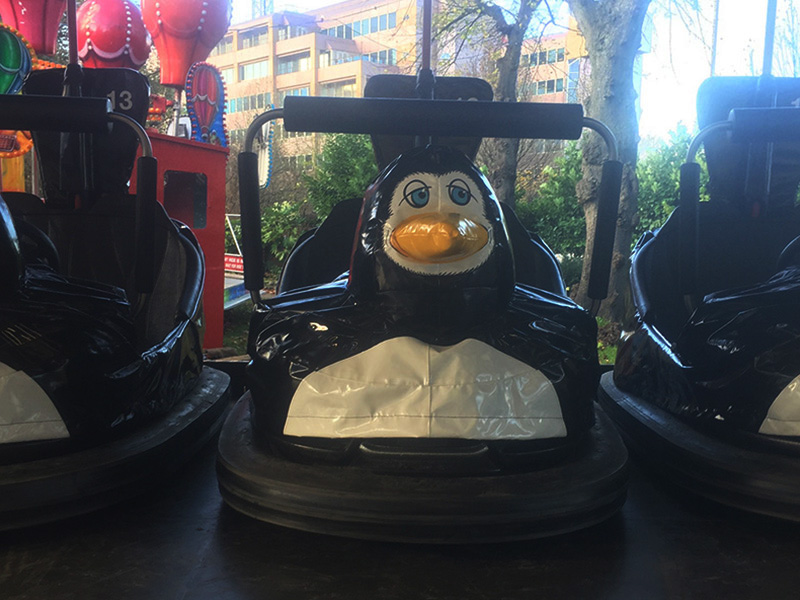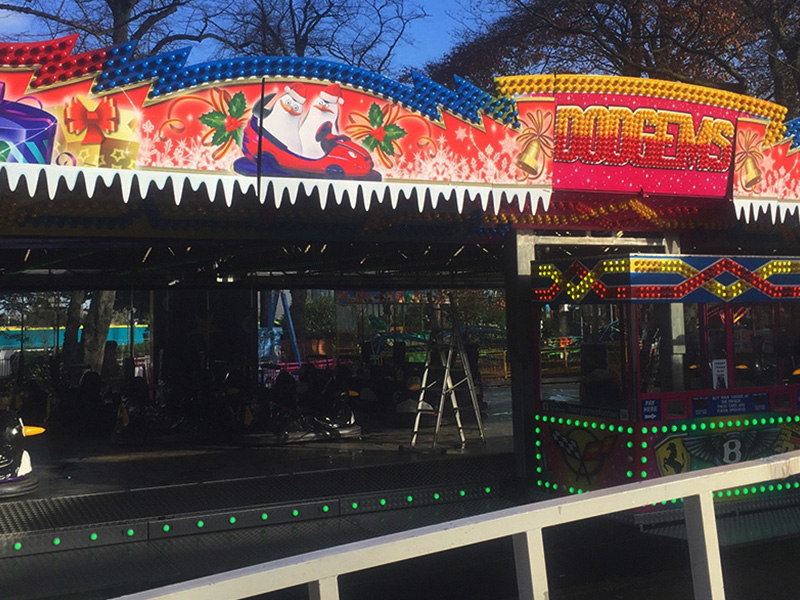 Dodgems
The only time you'll laugh when bumping into another car is when you're on the Dodgems! Much loved and well used over the years, the 'Bumper Cars' as they are known, are one of the most well-recognised rides at the fairground. They have been creating fun and excitement for children and adults, at funfairs around the world since the 1920s, improving year on year.
At Harry Jones Company, we have a full range of Dodgems to choose from. You can find the classic old-time Dodgems for a more vintage/retro style of event, or, the more modern Dodgems, complete with lights and sounds for an up-to-date event.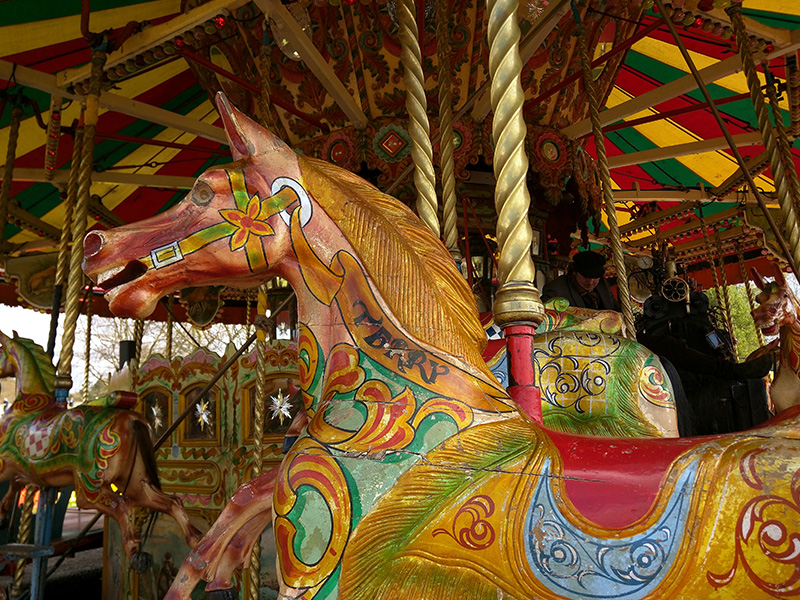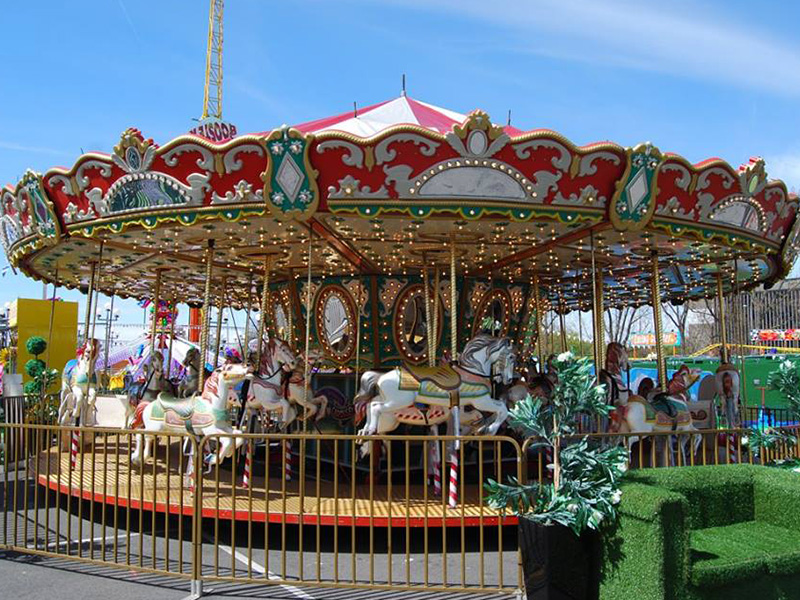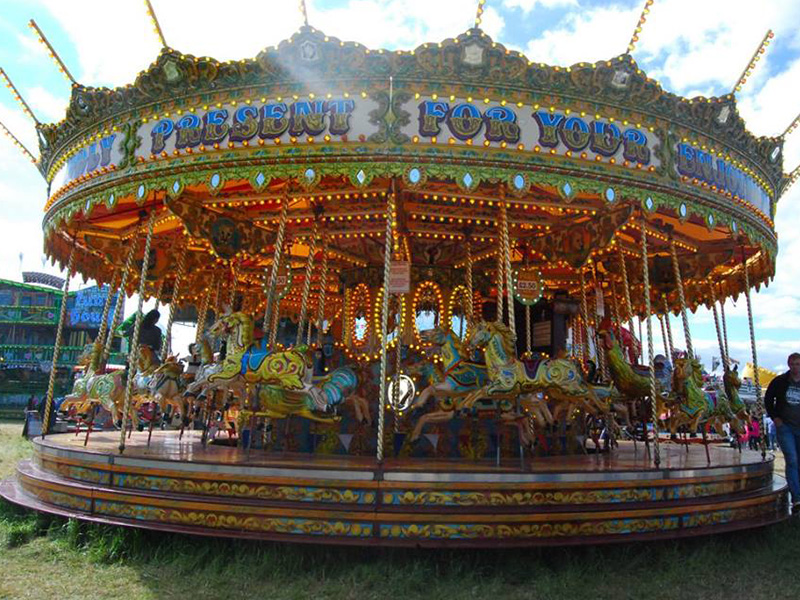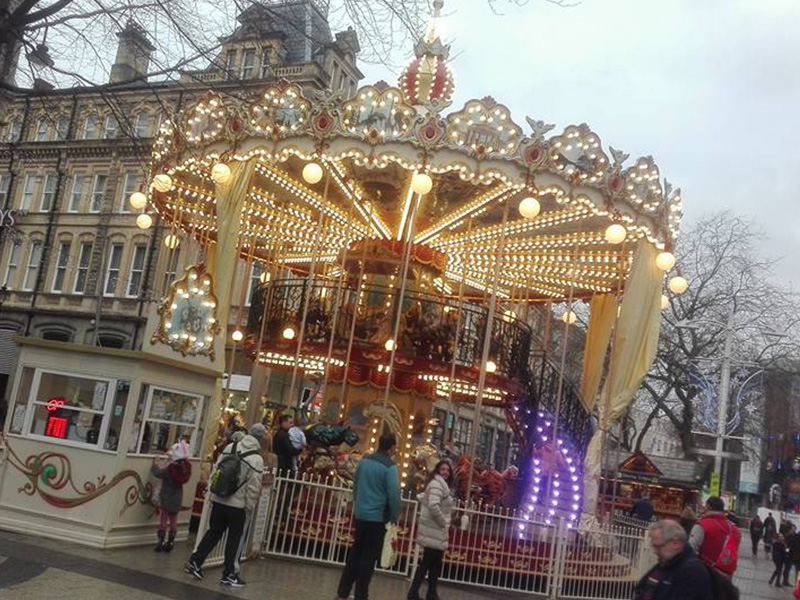 Carousel (Merry-go-round)
Carousel horses and Merry-Go-Rounds are available for corporate hire, weddings, family fun days and private hire from Harry Jones Company. If you have a city or town centre event coming up, then the Carousel is the ideal fairground attraction to complement your day and generate that fizz of excitement.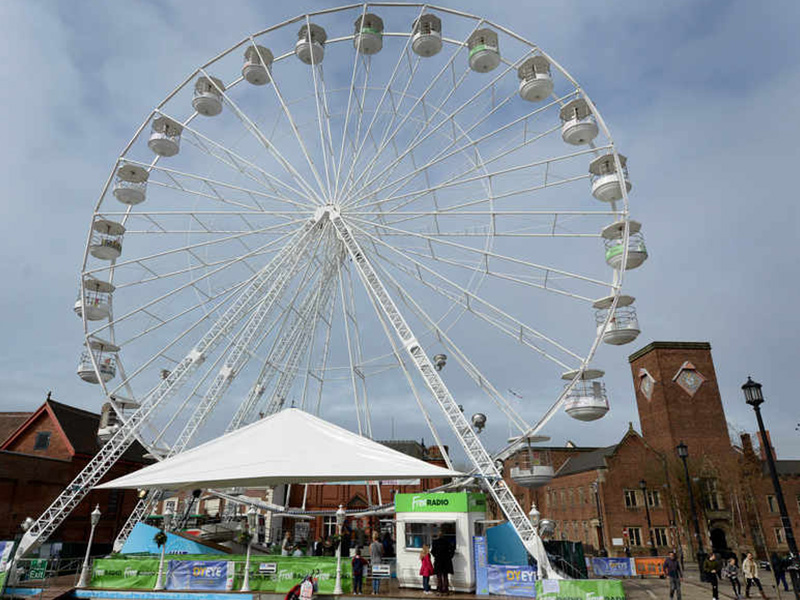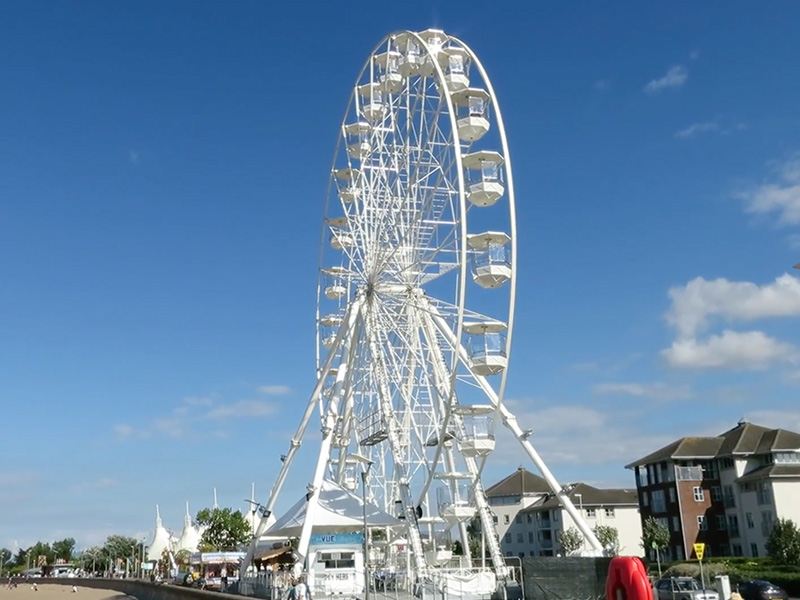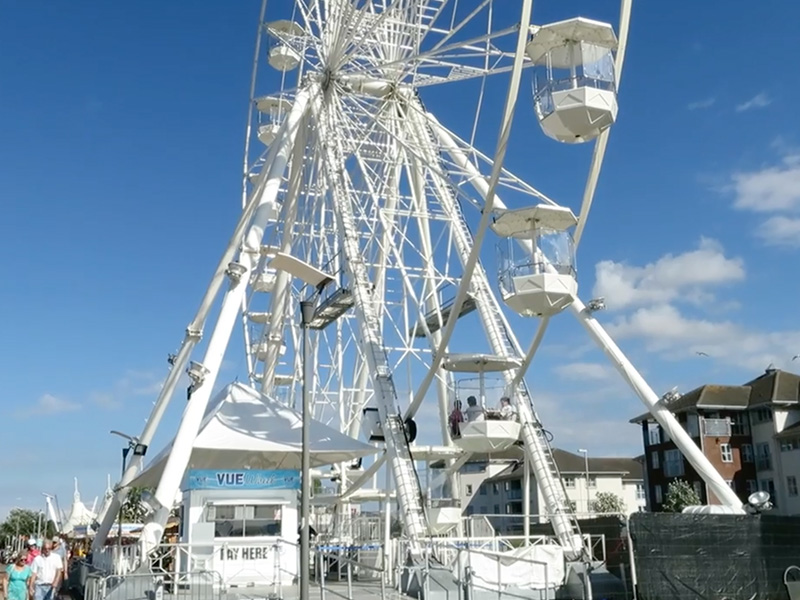 Giant Wheel
The ultimate attraction for your event, town/city centre, having 24 gondolas each holding 6 people, The Giant Observation Wheel takes you to a place you have never witnessed before, giving you a chance to see for miles, while rotating you around in a circle.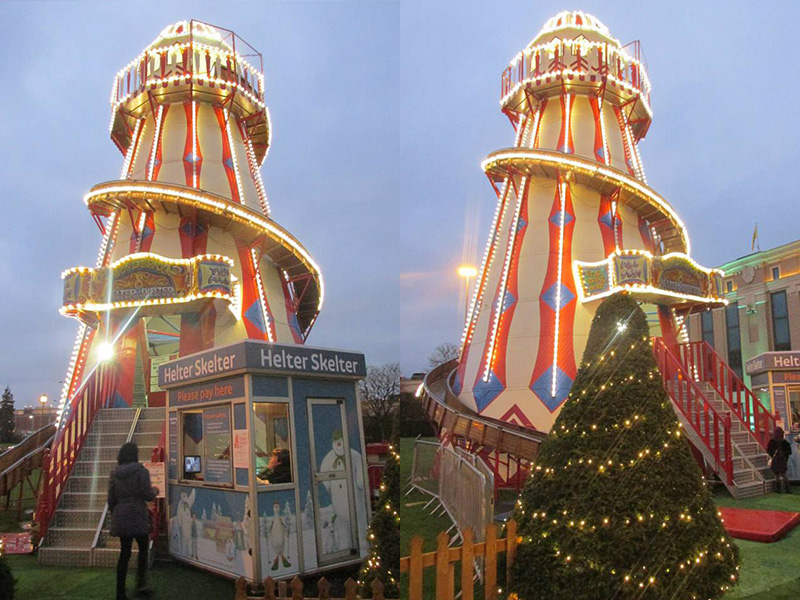 Helter Skelter
The Helter Skelter is an ideal addition to any party, wedding or event, because it takes up very little space on the ground and because of its height, is easily seen for miles around. There are no mechanics involved, so it is easy to put up and maintain during a party, with people being able to have as many slides as they like, without having to wait for the ride to finish.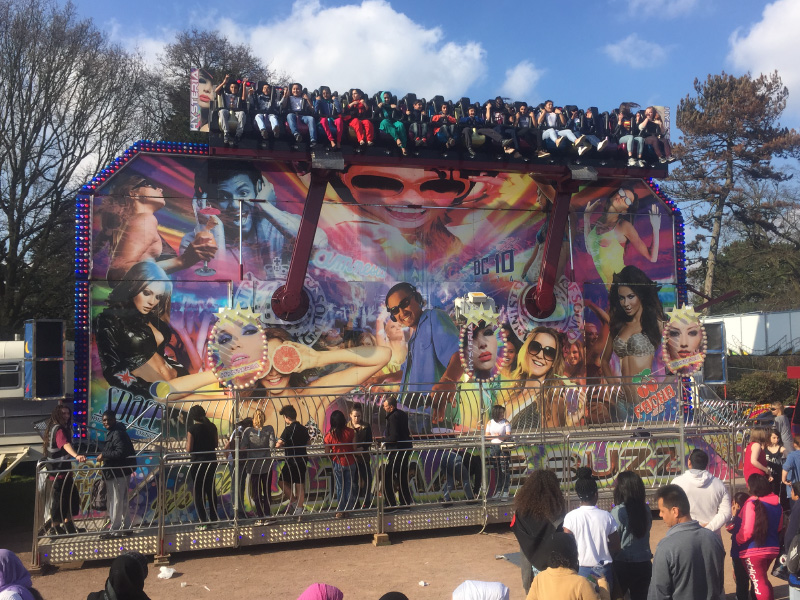 Hysteria Miami
One of the most popular attractions on todays fun fairs, the Miami ride takes you up in the air, wile rotating you from side to side, its a ride what will make you want to come back for more.
A great ride for 12 and upwards with frill seeking experience, this ride can fit in a small diameter of only 15m by 4m and very easy to mantle dismantle. If you would like more information please contact us right away.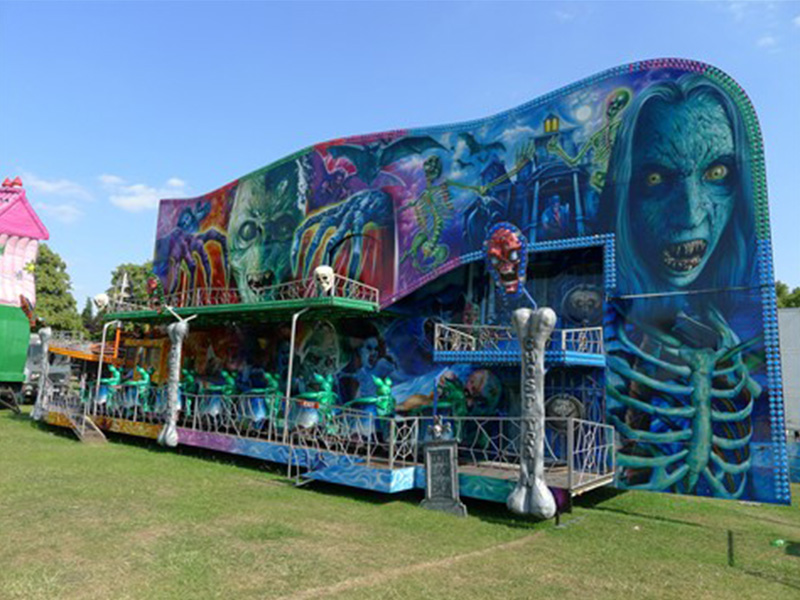 Ghost Train
The spooky family roller coaster, perfect for putting a bit of fright into the whole family. Whether you are planning your halloween night or just want to scare the crowd Ghost Train will be just right, with it being able to ride all ages.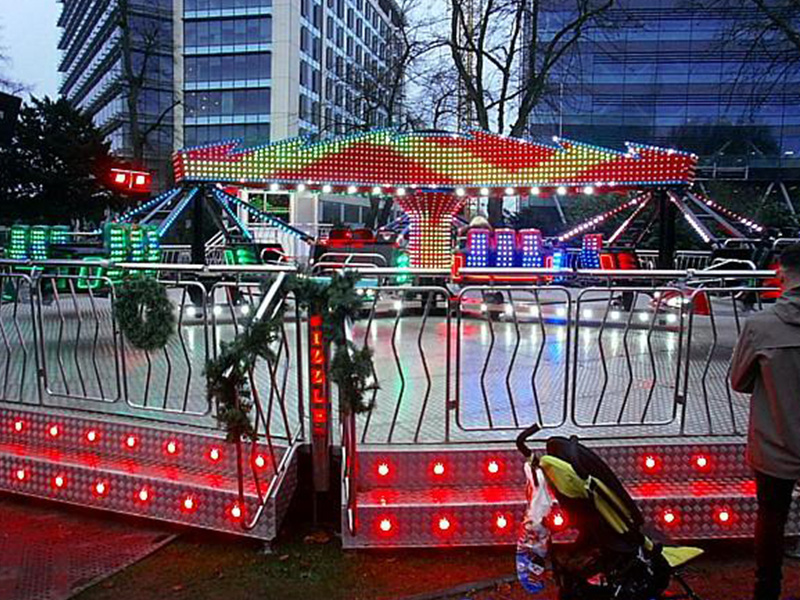 Sizzler Twister
Suitable for both adults and children the twister has been a favourite at fairgrounds since 1959 when the first 'grasscutter' twist was built by Edwin Hall under licence from the US company Eli Bridge. Today it is faster, safer and perhaps even more fun.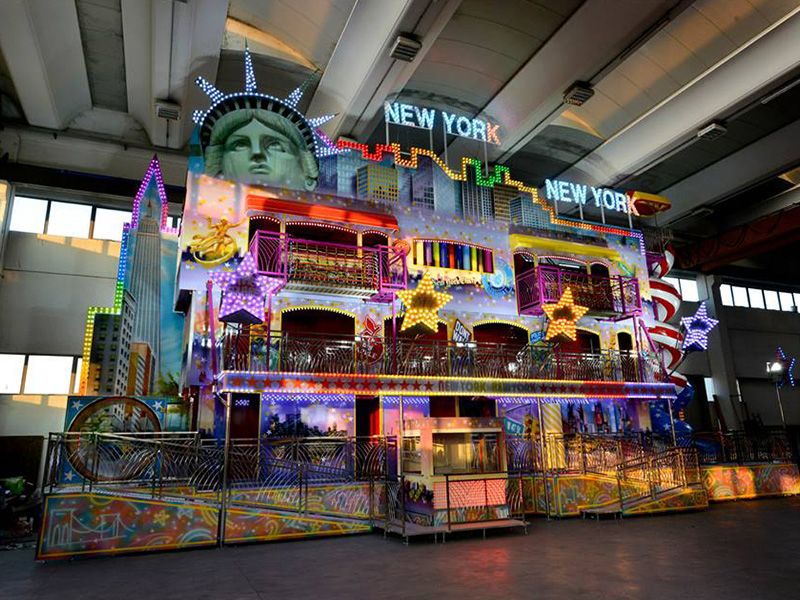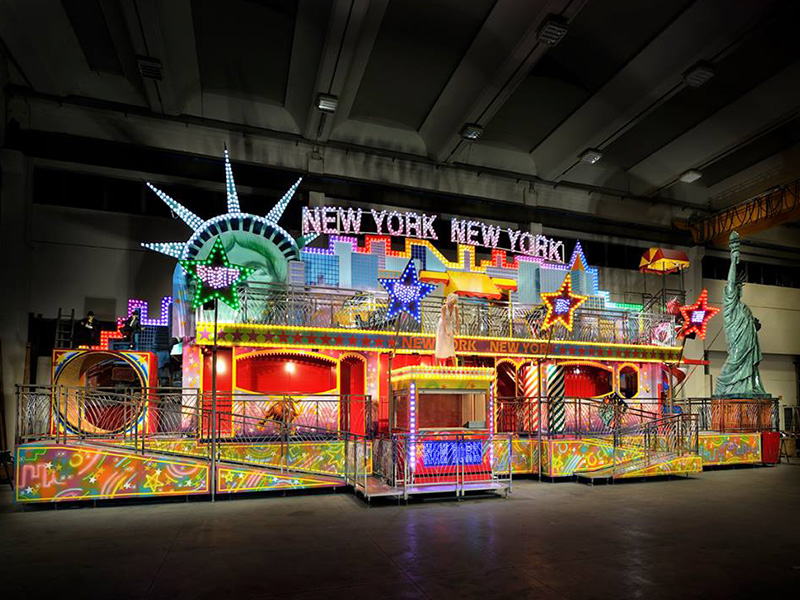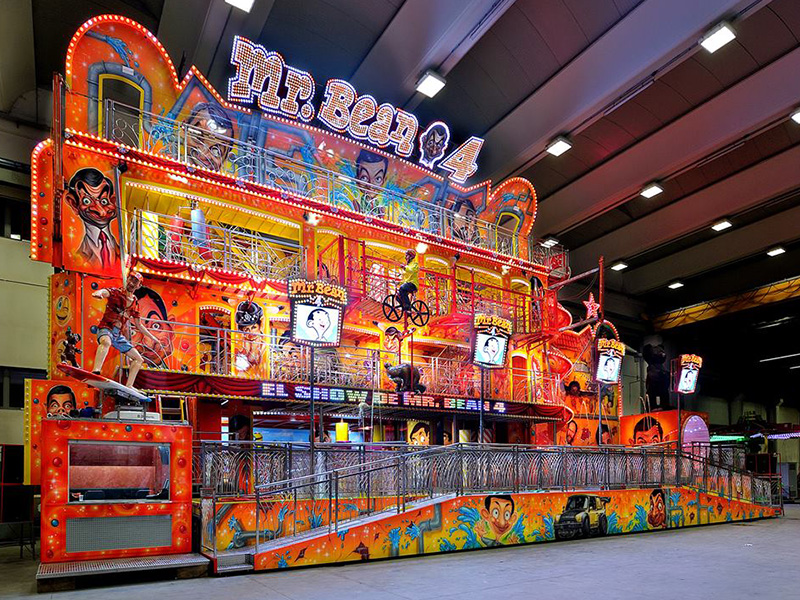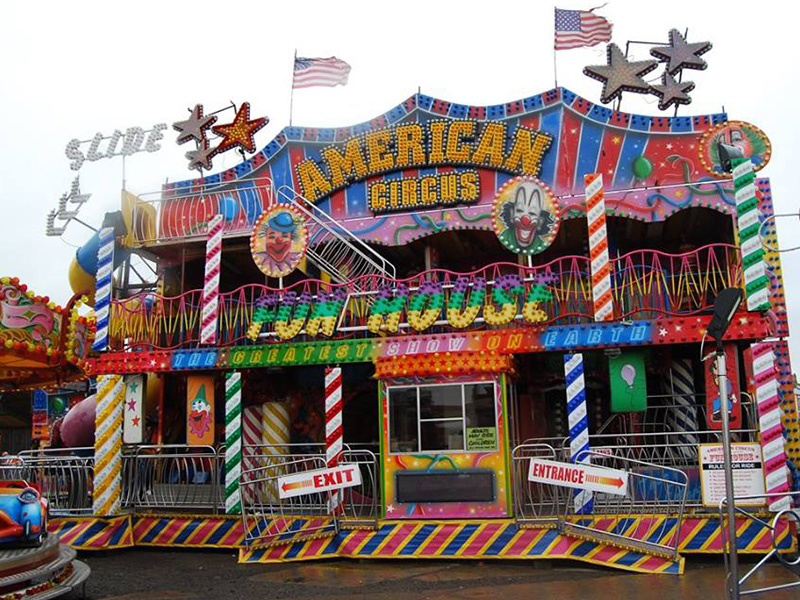 Fun House
The play centre suitable for all ages, where the ole family can enjoy the moving parts, twistey slide, amazing features & more, we have them available at all different sizes shapes, and suitable for kids parties right through to the older generation where we attend festivals etc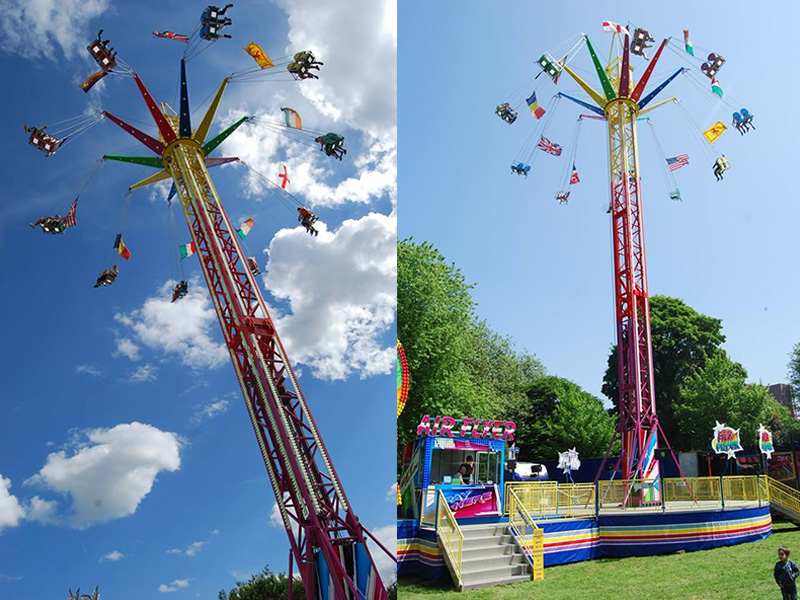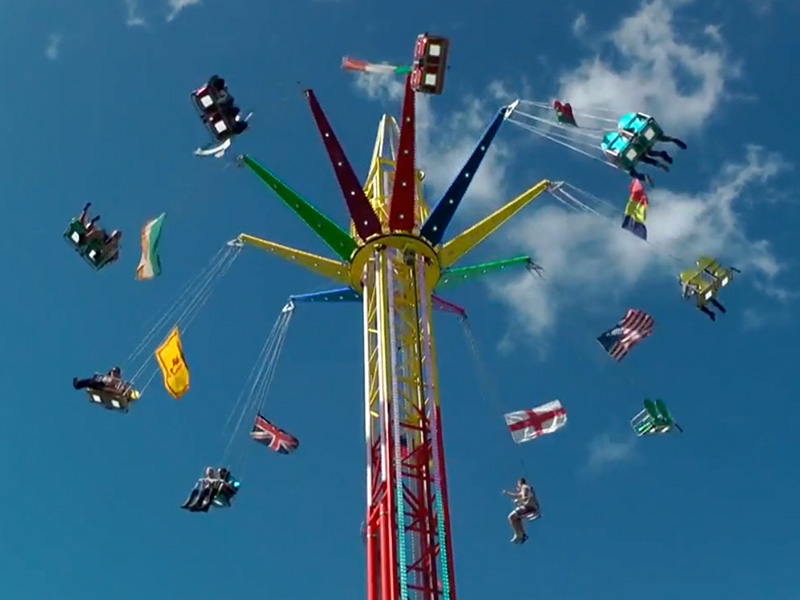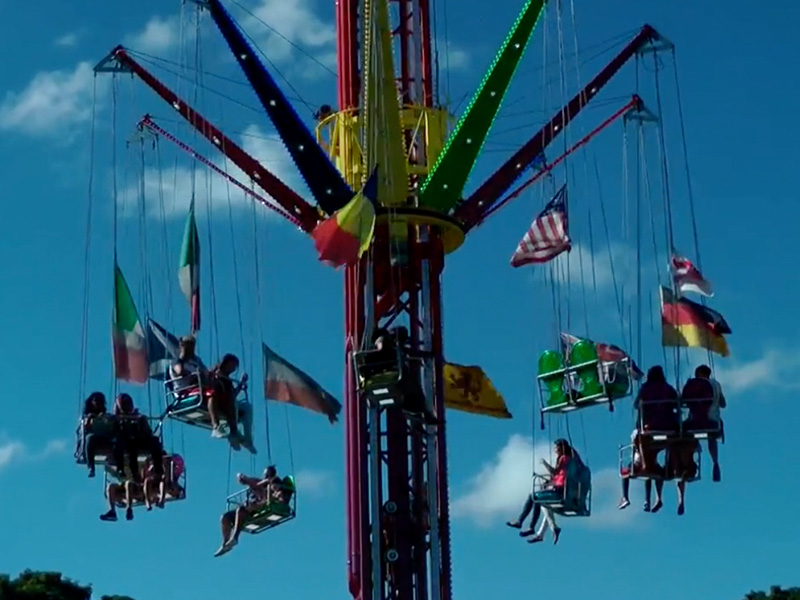 Star Flyer
The perfect attraction for any event, you can see the star flyer from miles away making it a land mark for your event, riding the star flyer takes you to astonishing heights wile rotating you and another 19 passenger around, giving you a birds eye view of your surroundings like you have never seen before.