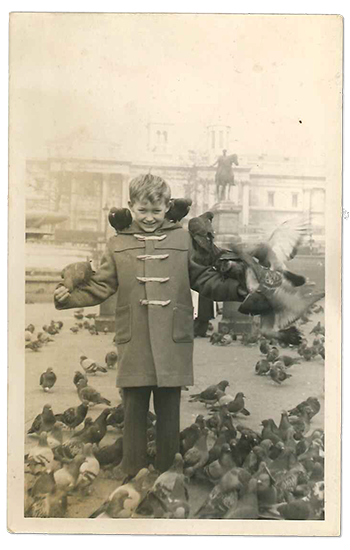 History of the Harry Jones Company
For well over a century the Jones family of Cradley Heath has been associ-ated with the fairground business. This family tradition began with Wil-liam Jones of Birmingham, who became a travelling showman as the 19th century drew to a close. His travels across the Midlands with a coconut sheet were to form the basis of a thriving business concern, established by three of his sons in the years after the Second World War.
By developing good relationships with several of the local authorities in the Black Country, this second generation of the family created new business opportunities by staging funfairs at sites that had previously been unavailable. In the Borough of Dudley, where a local bye-law had prevented fairs being held in the parks, they were able to persuade the council to reverse this decision. It was always dream for Ernest to operate in west park in the heart of Wolverhampton Where is son (Harry) Now operates on many occasions throughout the year.
As their reputation grew so too did their range of equipment. By the late 1950s the Jones brothers were self-sufficient and could stage a fair at which all the major attractions belonged to themselves.
Since those days the Jones family have continued to expand and diversify. In 1968 Harry opened a permanent amusement arcade right in the heart of Birmingham. Just over a decade later members of the third generation of the family were invited to contribute a traditional fair to the famous Black Country Museum. That became a permanent feature at the museum and now, much enlarged, it is run by a fourth-generation Jones.
More recently, their enterprise led to the appearance of an observation wheel in the centre of Dudley, an event that attracted much favourable television coverage for the town.
With no fewer than six major rides under their banner, they have the ability to support a variety of events. In 2016 they secured the ongoing contract to supply the fairground amusements at BBC Radio 1's Big Weekend.
With the local council having suffered severe expenditure cuts, they took on the responsibility – with great success - of reviving Wolverhampton's City Fiesta.